Here's our story so far... hope you brought a bucket of popcorn and a tissue.
November 1994

The Res Rocket Surfer Project. The first "virual online band" with 1,000 members that communicated through a mailing list and FTP server. Band founders were the band founders, Willy Henshall an award-winning songwriter, producer and member of the band Londonbeat, and Tim Bran, a successful engineer, producer, and member of the band Dread zone from London. They began posting messages and sound files on Usenet (the Internet's bulletin-board)-and later on an ftp and Web site-from their West London studio. People from all over the world started replying with song ideas and sound files.
1995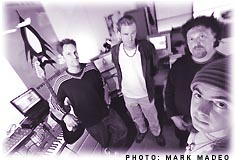 By January 1995 The ResRocket Surfer Project had amassed 600 members. "The mailing list was a hive of humor and strangeness, confessions, hints, tips and friendship," says Henshall. "Meanwhile the collaborations in the ftp site were growing and getting more focused."
In a true expression of Net democracy, the name of the group was chosen by a vote of the site's member ship who picked "Res Rocket" from a list of 10 names randomly generated by a computer program.
In April, Willy and Tim met up with Canton Becker and Matt Moller from the States - two Chicago University students who had created a "midi-MOO" - or in other words, a virtual environment that enabled multi-user, realtime music making across the Internet. The beta testing of teh DRGN software had thus begun.
On May 25th 1995 Netmare were commissioned to design and construct the Res Rocket Surfer Website. Netmare Beta-tested the DRGN software and designed the Web interface. Working closely with band members, they gave Res Rocket Surfer a distinctive visible international presence, and when the site briefly became Netscape's "cool site of the day", accesses hit around 150,000 in 24 hours.
July 15, 1997

Res Rocket Surfer's DRGN was unveiled two weeks ago at the Intel New Music Festival.
For a US$14.95 monthly subscription fee, users can select between public recording studios, rollicking jam sessions, or MOO-like chats. To play in the studios, musicians must use MIDI instruments or traditional instruments rigged up for MIDI protocol translation.
Inside the studio, each musician, represented by an avatar, can either play along in real time or perfect their part locally and add it to the mix later on.
Mid-August 1997

The Res Rocket Surfer client software debuted..a "Distributed Realtime Groove Network" in which musicians jammed in realtime via MIDI
April 1998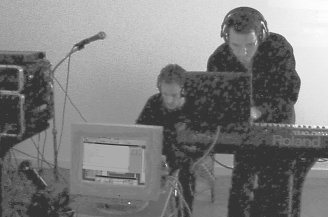 ResRocket's founders -- British musicians Willy Henshall and Tim Bran, and American software developers and musicians, Canton Becker and Matt Moller -- ran into Paul Allen who blessed them with oodles of bread and Rocket Network was born, capable of fully professional-quality recording of real-live musicians.
December 11, 1998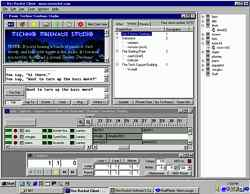 The Res Rocket Client version 1.4 for Windows and version 1.2.1 for Macintosh was released for download. Both new versions of the Res Rocket Client now include MIDI Import as well as MIDI Export, making it possible to move songs online and offline, between Res Rocket and your favorite stand-alone sequencing package. Also featured:
Greatly improved stability
Flexibly sizable HTML and 'who' interface (version 1.4 only)
Many bug fixes, including a more informative connection dialog

March 18, 1999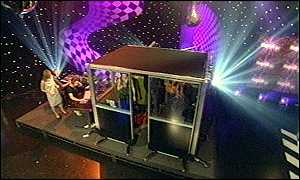 Rocket Power was used to record a cover-tune of Bob Marley's 'Them Belly Full', recorded live on the BBC in front of over 55 million viewers in a deadline of under one hour. The single was being recorded for the charity 'war child'. The famous people you'll recognize are: lead vocals provided by Sinead O'Connor + Brinsley Forde (formerly of Aswad) in London, keyboards by Thomas Dolby in San Francisco and vocals from Lucky Dube in South Africa. The single was recorded live on television in BBC's Maida Vale Studios in London and produced by Matt Black + Jonathan More of Coldcut, and Tim Bran of Dreadzone.
The other musicans involved with this single: Jay Griggs [aka jay - new orleans], Willy Henshall [aka willers - san fran], Kevin Cunningham [aka citizenk - los angeles], Stacey Van Buskirk [aka girlie8 - san fran], Jon Voda [aka voda - london], Dave Walker [aka davew - san fran] and Tony Verderosa [aka tonyv - nyc]
The song, was only being sold over the Internet with all proceeds going to benefit the War Child charity.
Yesmate.com and Magex were distributing the single through a free CD loaded with digital content - including, free MP3 tracks with tunes from the Yesmamma community of artists, producers and DJs. The CD will come along with 50,000 July 2000 issues of the UK DJ Magazine.

The War Child single is available in secure audio format on the War Child CD.
The CD wasfree but you must donate $1.50 from your Magex digital wallet to 'buy' the single.
The Yesmamma War Child CD also contains:
audio mix by Rickee Whoop Whoop
6 hours and 30 minutes of top MP3 music from the Yesmamma online collective including tunes from The Cinematic Orchestra, Coldcut, Amon Tobin, Justice, Fug, Divine Society
installer software for Yesmate.com (BT SurfTime compatible)
Magex/RioPort software
VJamm video scratching software (as used by Coldcut)
The news of this event and the sale of the single was not announced until July 12, 2000 in this official press release.
December 28, 1999

First RocketPower Applications Have Entered Beta! Be one of the first audio professionals worldwide to have your own Rocket Network Internet Recording Studio.... Join the Rocket Network Beta Program!
Leading audio software manufacturers Steinberg and Emagic have developed new versions of their products that have "RocketPower". These enhanced versions enable users to collaborate and produce audio via the Internet.
Beta versions of these new RocketPower applications will be available to selected users for Beta testing. Every Rocket Network Beta tester will receive:
Free access to Internet Recording Studios.
Free Rocket Network Professional Upgrade.
Free software upgrade to the new RocketPower Beta version.
April or May 2000

Rocket Network/ResRocket Server opens to use Rocket Power with Cubase VST.
August 2000

Canton Becker:
"I left Rocket in August 2000, when it simply became to big and corporate for my tastes (and when I couldn't make much of a difference anymore in the face of marketing-driven development.) Rocket Network was bought (and shut down) by Digidesign/Avid in March 2003.
There are so many cool things that ought to be made, but there's not enough time to make them all by yourself. But when you get the wrong folks involved to help, the dream gets spoiled. *Sigh.*"
January 9, 2001
There are still numerous Resrocket virtual studios, some with archived projects, but these studios seem to be empty most of the time. The Resrocket sequencer and the studios themselves are still available, however, although unsupported by Resrocket.
November 20, 2001
Rocket Network 2.5 available
March 11, 2002
RocketControl 2.5.1 becomes available, supporting a lossless-compression codec.
March 14, 2003
Dear Steinberg InWire Studio User:
Today we have very sad news. After five years of trying to develop the market for our revolutionary collaboration and delivery products we are forced to call it quits. We will be shutting down our server on March 31, 2003. Rocket Network has signed up over 65,000 users over the course of our history, a substantial market. The difficult economic climate and the slow adoption of the paid service have forced us to make this decision.
We believe we have ever so slightly changed the world for the better by demonstrating the advantages of digital delivery and online collaboration. We believe it will be a couple of years yet until the market begins to embrace this technology. Rocket Network was just too far ahead of the market to be a viable business. Given the current economic climate we are unable to continue to invest in the market until that time. We still deeply believe in the dream of music and post production communities working on a project simultaneously from anywhere in the world.
We appreciate your business and support and want to treat each customer as fairly as possible. If you have time remaining on a prepaid account as of March 31, 2003, your credit card account will be credited for the unused balance. It will take approximately 30 days to process all credits.
Thank you so much for your business and for believing in the dream.
Best regards
Pam Miller
President and CEO
Zoggo (Benjamin Lewis):
"Resrocket (a.k.a Rocket Network) was an ambitious effort to create a global community of musicians collaborating online. In many ways, it succeeded beyond expectation. In other important areas, however, it failed. My involvement began back in 1996 or so, jamming online with very a basic MIDI app. Eventually the Resrocket programmers created an easy-to-use GM MIDI sequencer that worked flawlessly online in a virual studio environment. I spent many hours creating with people all over the world..."
Mar 14, 2003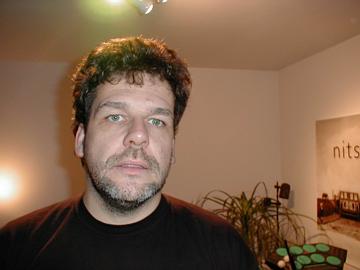 Taszla created the "Rocketears" Yahoo! group.
March 31-April 3, 2003
Rocket Session "Goodbye and Thank You For The Fish" was created. Was started after dadibrodo mentioned that phrase in another session.
April 10, 2003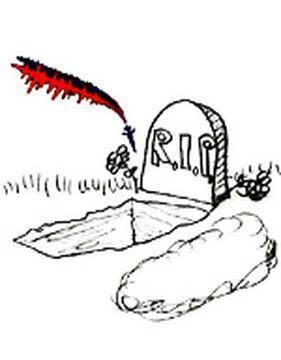 Avid/Digidesign Acquires the Assets of Rocket Network Inc. According to Scott Dailey, Vice President of Business Development, Digidesign will not resurrect the service in its former incarnation. That means that Rocket's former collaboration partners such as Cubase and Emagic will have to find a new technology partner or develop their own remote collaboration service.
May 24, 2003

Fred Clark makes first mention of his ftpSYNC system on the Rocketears Yahoo News Group. Herm begged by email to be a first beta tester, and Fred sent him the first version on 5/27/03. Herm helped get music1961, Bop, Wil, gub, and Doozy installed (6/15/03), and the first ftpSYNC Rocketears session was hosted on Herm's PC on 6/14/03, called "Flactest."
June 26, 2003

Doozy establishes the www.rocketears-online.net domain and FTP/Web server.
FtpSYNC was used and sessions continued. The messageboards flourished in a flamey flamboyance that kept most users intensely interested in the diabolical discourses.
October 5th 2003
Keith Canadine passed away. Plummer assumes financial and admin responsibilty for the site.
May 2004
Rocketears-Online starts to crack under financial pressures. Plummer becomes hostile. All features are stripped from the site one by one, including the by now voluminous messageboards. A high frequency tone was place on the frontpage of Rocketears-Online that could be capable of damaging Studio Monitors as well as eardrums.
May 28 2004
http://jamwith.us/ is formed by Wilhelm.